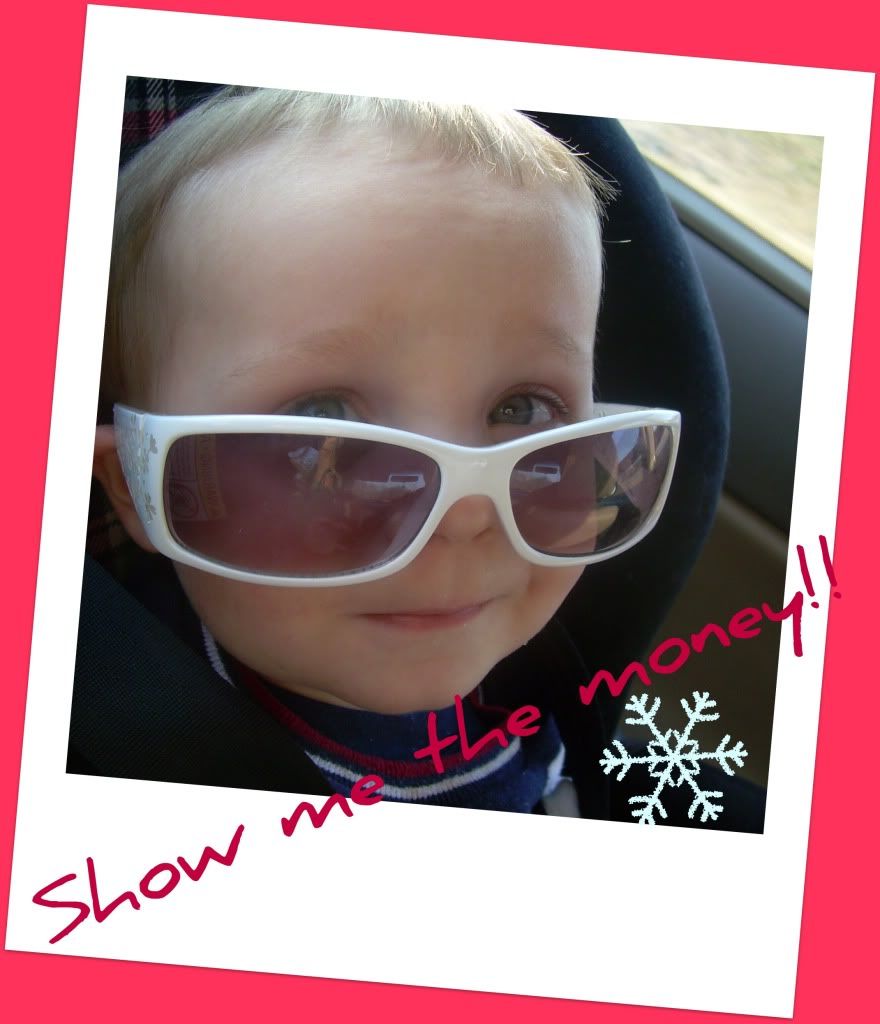 I didn't major in economics I majored in accounting. I don't really understand exactly how the economy works but I do know this, if you don't work you don't eat. I know that there's no such thing as a free lunch. It's as simple as that- unless it's complicated.
Complicated is when governments give handouts and people begin to feel as though they are entitled them. Complicated is when people begin to think that they should still eat even if they don't work.
I don't think that welfare in general is very beneficial to society as a whole- it usually turns into a mooching system. And when you're getting something for nothing, why would you want to work or want to better yourself? I won't deny that people genuinely need help at times but I don't think free government handouts without restrictions are the answer. I don't even think free government handouts with restrictions are the answer.
Let's talk about where the money is coming from- there's nothing free so someone must be paying for it. Right? Let's try a multiple choice for this one.
A.
It grows on trees behind the White House
B.
The government has their own private Genie that grants all money requests
C.
um…. Money? It's just there!
D
. It comes from the people out there working jobs.
If you answered A, B, or C you're living in an alternate reality and I want in! If you answered D you might actually be doing alright.
Yes, the money that the government hands out is our money. In my last post I mentioned how the government funded the ghost billboard. I concluded that I liked beauty and if it weren't for the governments in our world funding art projects, we would sadly be lacking in some beautiful landmarks. However, perhaps the government should work on the trillion dollar debt we have first????
Here's a link to a the National Debt Counter
Let's turn our attention to fixing a bit of the welfare problem. Let's look at what the British Government is doing.
Cameron: "We're doing more than any other Government to help people get back to work. That's our part of the deal. Now those on benefit need to do their bit. The message is clear. If you can work, then a life of benefits will no longer be an option."
Should it ever have been an option?
Why would one ever let a system of handing out money get to the point where one is blindly handing out money to people who really don't need it? If your sister asked you for money once you might oblige. Twice, well let's see… what is she spending her money on? More than once or twice- depends on how much you like handing your money out. It might come to a point where it is uneconomical to keep handing out your money.
Well governments are handing out your money. And they aren't worried about economics. Perhaps they are becoming worried. The British Government is now implementing a new unemployment benefits system.
If you are unemployed and you refuse to apply for appropriate jobs or neglect to go to mandatory community work, you lose your job seekers allowance for
Three months for a first offense
Six months for a second offense
Three Years for a third offense
Hello! And welcome to my world. If you don't work you don't eat. And if you're sitting at home when you are perfectly capable of applying for a job somewhere- perhaps you need to wake up to choice D and stop living in your own alternate reality.
Cause at some point- someone's going to ask where the money is and you won't know. Truth: it's not there.