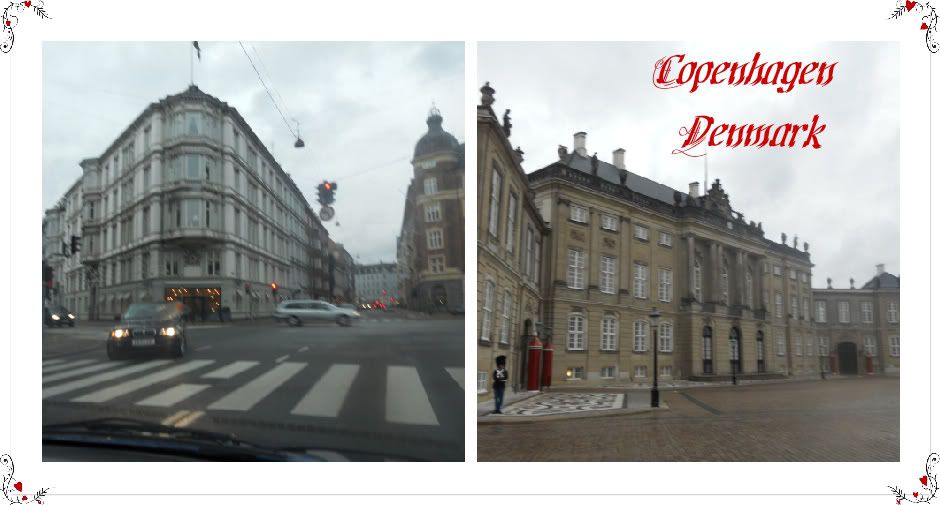 So it's time

I shared more about Denmark. December is crazy busy for the typical family because this is the Jule season! So it's now time I started talking about Denmark's uniqueness!
First, let's go over the pate. During my first weekend in Denmark I asked what the dish was and everyone told me pate. It's sometimes sold in a pan that looks bit like meatloaf, but a lot smaller. One usually puts it cold on toast- I did that a few times over the week. The taste wasn't too bad yet I couldn't quite place it. The actual Danish name of the dish is liverpostej, which is pronounced something like Loobastah. I never saw the spelling, just heard it spoken. At one point, I finally had a chance to ask my host mom what it was. Come to find out it is a pig liver dish. Next time it was served I tried it again but somehow I wasn't able to eat it… I've never liked liver and now that I know what pate is, I will be eating a lot less of it.
One of my favorite songs by The Killers is Spaceman. As I was listening to their album this afternoon, I started paying attention to the lyrics. At one point the song goes like:
The song maker says, "It ain't so bad"
The dream maker's gonna make you mad

The spaceman says, "Everybody look down"
It's all in your head
Sometimes it makes no difference what is going in your life, often how you feel has everything to do with perspective. Adjusting to some of the Danish culture has been a bit challenging and having one of my favorite Holidays spent away from my family, while hearing about all the fun they had was difficult. As I was sitting there amongst strangers I felt a bit lost. But in a way, that was my choice. I think it's easier to feel sorry for oneself than to step outside one's comfort zone. We really are victims of our own perspective.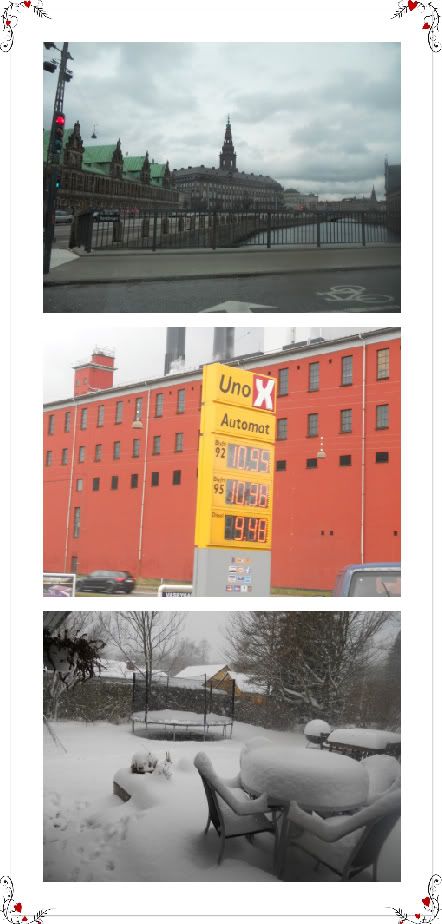 Is delicious! The pudding itself is not that sweet but it's served with a cherry sauce on top- which is delicious. It's usually a Jule Tradition to place a whole almond into the dish and stir it around. Then, the person who finds the whole almond in his/her bowl gets a present that is normally at the table. I participated in that last weekend and it was fun. I'll share the recipe next post. It's yummy! Usually it's made for the evening before Christmas. Interestingly enough, Christmas is celebrated on the 24th of December instead of the 25.
And that's Emily writing to you from Denmark.
Gas is around $8 USD per gallon. Ouch.
One last note- it's been freeezing cold here these last few days and we have quite a bit of snow to show for it. Will be interesting to find out how much we do get before it stops!