Today I walked to the local Starbucks about 20 minutes away. It's a beautiful walk and the only downside was the textbook I was carrying. Those things are HEAVY. The Grande Bold Coffee was absolutely delish and the lady behind the counter was really getting into her job. As I was sitting, sipping my coffee, listening to my mp3, working on homework, I had the privilege of meeting Dan. We spoke for a half an hour or so. Apparently he's lived in Seattle/Portland/Eugene and was going to school in Southern CA. As enjoyable as it was talking with him…. When he asked if I wanted to take the bus with him to some place I'd never heard of, I declined.
Apparently I get too much enjoyment out of talking with people I don't know… Otherwise I'd be smart and just act real unfriendly. But that's no fun! You can learn all sorts of fascinating things when you talk with someone completely unknown. I asked him if I could take his picture for my blog… but he wasn't too keen on that. Apparently he's like a lot of us who decline to have our picture taken unless we feel as though we look our best. Or maybe he's self conscious cause he's not photogenic. Whatever the reason, I have no
picture of Dan.
The Starbucks I studied in was busy. There would be no one ordering drinks for 1 minute, then a flood of people would swarm in. It was almost like the oceans tide coming in and going out. On the way home, I stopped at one of those touristy vendors. I know, I know, I'm a sucker. I bought this beautiful necklace and the picture does it no justice. I like it though.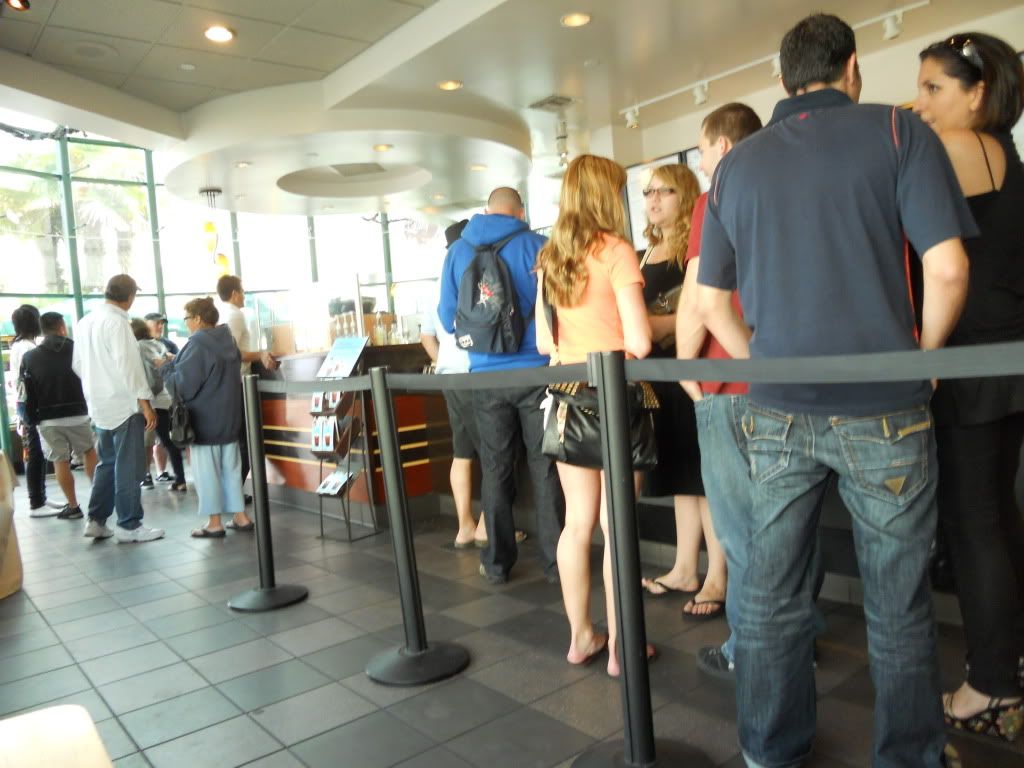 And that's Emily, reporting to you live from HB, California